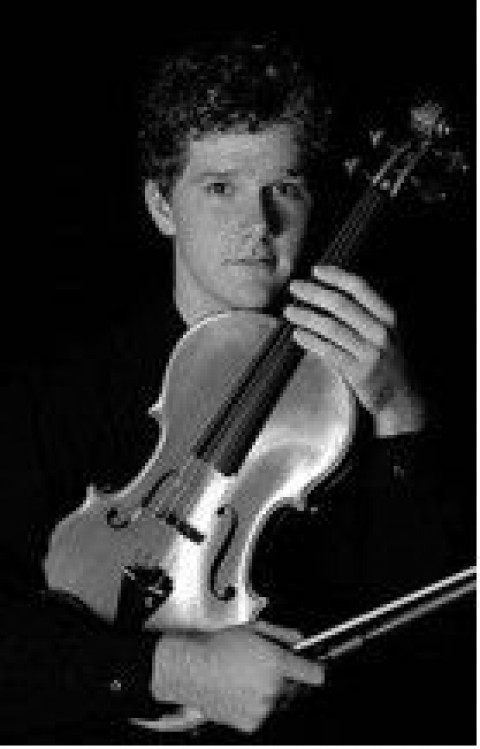 Drew Robertson began his musical studies at age four on the piano, and began studying viola at age seven. His principal teachers were Leslie VanBecker, principal violist of the Grand Rapids Symphony and Mark Jackobs of the Cleveland Orchestra. He studied viola performance at the Cleveland Institute of Music (CIM), music therapy at Nazareth College, and Dalcroze Eurythmics at the Eastman School of Music. Drew has performed with the CIM orchestras, Lab Orchestra, CIM Baroque Ensemble, Firelands Symphony Orchestra, and currently performs with the Genesee Symphony Orchestra, among other ensembles. He has performed in masterclasses with acclaimed teachers such as Peter Slowik, Yizhak Schotten, Pamela Goldsmith, and Jeffery Irvine. Drew has participated in festivals including the Pilsen Music Festival in the Czech Republic and the renowned Tanglewood Institute. A performing teacher, Drew frequently plays solo recitals, outreach concerts, and chamber concerts.
Since founding and performing with the award-winning Kalliope String Quartet, Drew has been an avid teacher and advocate for musical entrepreneurship and chamber music. In addition to playing countless gigs and concerts as a violist or violinist, Drew coaches chamber ensembles and leads chamber music masterclasses. Drew's passion is not only to inspire musical excellence in his students, but also to endow students with useful life skills such as professionalism, dedication, business acumen, and entrepreneurship.
Drew's teaching career began at Grand Rapids Christian High School, where he led orchestra rehearsals, chamber ensembles, and taught private lessons. While at CIM, Drew played and taught viola and violin with the Sato Center for Suzuki Studies. Additionally, Drew studied Suzuki Method at the American Suzuki Institute, string instrument repair with Dalton Potter, and Creative Ability Development with Alice Kanack. Drew consistently pursues further studies to improve his playing and teaching through institutes and conferences. incorporating his background in psychology and music therapy, Drew is very aware of the developmental stages and learning styles of his students, and tailors lessons to each student, while maintaining focus on standard curriculum. He keeps lessons and rehearsals interesting, diverse, and exciting by incorporating his experience in performance, improvisation, physics, composition, and eurythmics.