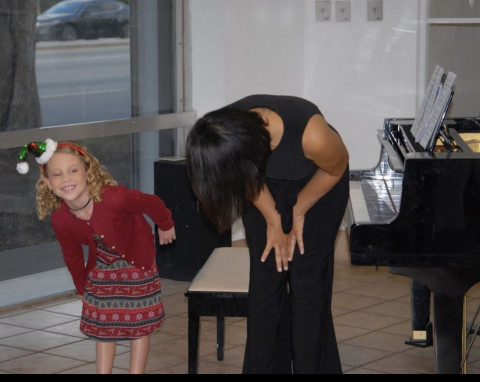 Musicmakers is a small studio in South Florida, founded by Jamile Nogueira in 1999. We are committed in delivering to you and your child the highest level of enrichment classes in a friendly and family oriented atmosphere.
Lessons are on line or in-person following CDC guide lines.
Our programs will teach children and adults: patience, confidence and poise, perseverance and commitment, friendship, coordination, self-respect and satisfaction, creativity and self-expression, pride in achievement, concentration and not at last fun and relaxation.
Specialties
Accompanist
Accompanying
Adults
Beginning Piano
Chamber Music
Classical Piano
Early Childhood Music
Early Childhood Piano
Elementary Music
General Music
Keyboard
Music History
Piano Group Lessons And Private Lessons
Piano Pedagogy
Piano-Pedagogy
Suzuki Early Childhood Education
Theory
Viola
Violin
Vocal
Voice