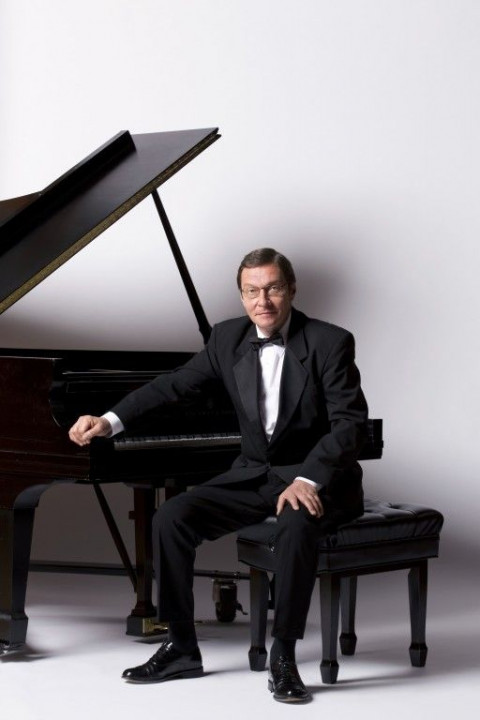 We are two dedicated teachers, Anatoly for piano and Valentina for violin and viola.
Anatoly: I am currently on the piano faculty of the UGA school of music as the resident pianist. Prior to my UGA appointment, I was assistant professor of piano at the Gnesin Institute of Moscow and maintained a private piano studio.
I love teaching and have taught piano to students of all ages. Some of my students in the US have won numerous awards at local, state and international competitions. I am an active member of the national, state and local MTNA organizations.
A native of Moscow, I graduated from the Gnesin's Musical Academy and completed doctoral studies there under professor Anatoly Vedernikov. I also graduated from the Moscow Conservatory in the composition class of Tikhon Khrennikov.
I was winner of the 1977 Russian National Piano Competition and, in 1999, was awarded the name "Honored Artist of the Russian Federation." I have performed solo concerts with orchestras, solo recitals, and chamber music in the most prestigious concert halls in Moscow, St. Petersburg, and other major cities throughout Russia, Germany, France, Italy, China, Czechoslovakia, Yugoslavia, Australia and the USA. I have recorded twenty-six CDs of piano solo and chamber music and have performed on Russian Television and Radio. My repertoire includes the major works for piano, piano and orchestra, and piano chamber music of the Baroque, Classical, Romantic, and Contemporary periods.
Valentina: I am also a Moscow native. I have Bachelor and Masters degrees in Music from the Gnesin's Music Academy of Moscow and rich experience as a violist/violinist in orchestral performances. I love teaching and have had a private studio since 1982. Since Anatoly works closely with me, my students have an unusual opportunity to play violin/viola with a very experienced accompanist.
I performed for 11 years as the the principal viola for the ARCO Chamber Orchestra (now based at UGA) with performances in the US, Russia, Germany, Romania, Spain, France, Canada, etc. I was also a principal violist for the Philharmonic Orchestra of Kaluga (Russia) and associate principal viola with the State Academic Symphony Capella of Russia, with performances in Russia and abroad including Greece, Israel, Egypt, Turkey, Taiwan, Austria, Italy, United Kingdom, and Poland. I have recorded 2 CD's with ARCO Chamber Orchestra featuring music by Vivaldi and Mendelssohn (for SONY A - RAM). I have also recorded several CD's with State Academic Symphonic Capella of Russia as well as some recordings for radio and TV in the former USSR.