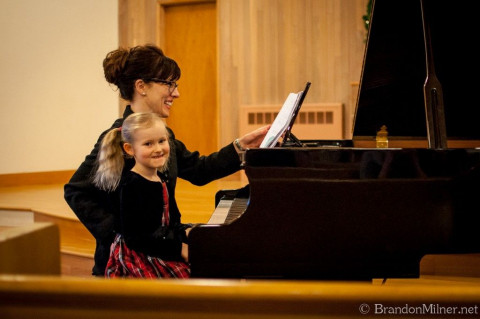 I'm an experienced private music teacher in West Seattle, providing piano and keyboard lessons at my teaching studio one minute away from the West Seattle Bridge.
With a balance of fun and creative study, I teach students to interpret written music and create their own, with focuses on expressive playing, listening skills, music theory, and great technique.
As a teacher with both a classical and a rock/pop background, I draw from a wide experience to teach piano and keyboarding. Though I teach students of all levels, I have an especially extensive background successfully teaching beginners, age group 5 to 12.
As a teacher, I customize my lessons to match each student's goals and strengths, and draw music from the contemporary, classical, pop and other genres. I teach piano full-time and feature two fantastically fun recitals each year to motivate and provide performance opportunity for students.
My approach is encouraging, humane, and caring. I have a music degree from Western Washington University and I've been studying piano since the age of 5. My rate is reasonable and based on the average rate for private piano teachers in our area.