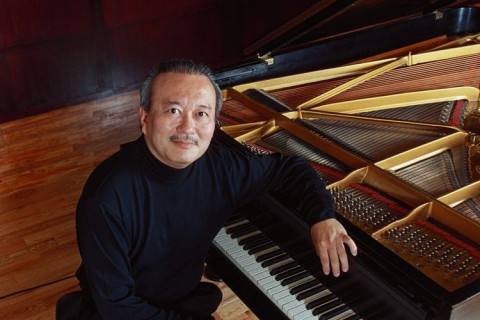 UPDATE: I've been awarded the 2018 Top Teacher Award by Steinway and Sons in New York City! This recognizes excellence in teaching to only a very select group of teachers in both the US and Canada.
As one of the preeminent piano teachers in the Las Vegas-Henderson metropolitan area and the Southwestern U.S., I provide world class piano instruction to students and adults of all ages, in a positive and constructive teaching style that I acquired from the world-renown concert pianists that I've studied with. My teaching quality is heads and above your local music store/music academy/neighborhood teacher level. I teach either at my home studio or at the student's home. I teach out-of-area students online, which proceeds exactly like an in-person lesson and is just as effective. My roster includes beginners playing for leisure to those preparing for undergraduate and graduate study at the world's top music schools. I also teach current piano teachers and active professional musicians. I was educated at Indiana University's world renown Jacobs School of Music, and have coached with world-famous concert pianists. I have an international reputation as a teacher, concert pianist and competition judge, also teaching at the Interlochen Center for the Arts, an int'l summer arts camp that brings students from 50 countries each year. I have brought beginners, intermediate and advanced students to the next level enjoyably, and quickly. In addition to piano, my teaching skillset includes all aspects of music theory, composition, improvisation, ensemble work, coaching active piano teachers, and coaching students and professionals on stage fright. Join my many thrilled and accomplished students; let me partner with you to enhance your skills in and love of music.
Specialties
Accompanist
Accompanying
Adults
Beginning Piano
Career Coaching
Classical
Classical Piano
College Music Tutoring
College Preparation
College-bound Music Student Advising
Competition Coaching
Composition
Concert Production
Ensemble Piano
General Music
Home School
Improvisation
International Competition Judging
International Online Training
Jazz
Jazz Piano
Keyboard
Music Appreciation
Music History
Music Literature
Music Theory
Online Coaching In All Areas
Pedagogy
Performance Anxiety Elimination Coaching.
Piano
Piano Literature
Piano Pedagogy
Piano-Pedagogy
Pop Piano
Teacher Training
Theory